"People say these are the worst floods they've ever seen"
Friday 06 December 2019
Testimony of Kim Phillips, MSF logistics coordinator in South Sudan.
"One of the most affected areas is Ulang, in the north-east of the country. The devastation we are witnessing is unprecedented. The inhabitants of these areas are used to flooding, but they tell us that these are the worst floods they have ever seen.
Many people have lost everything. Their houses, their cattle and all their crops are gone. These are people who had very little to begin with and they are now in a desperate situation.
Our emergency teams are relentlessly trying to help out, moving from one village to another by boat. As an emergency organization, we must go to the places where people are. We provide health care in mobile clinics, we distribute essential items such as plastic sheeting, blankets, pots, water and mosquito nets. We have also set up water treatment facilities in two locations.
INCREDIBLY RESILIENT
We are doing all we can to move people who need extra medical care out of the area. Our greatest fear at the moment is the risk of a cholera outbreak. We also remain alert to an increase in the number of cases of diarrhea and a peak of malaria in patients who suffer from it.
These people are incredibly resilient. So many areas have been affected and whole villages are under water or have been turned into swamps. In these conditions, it is very difficult for people to move. They can not leave the area because there is a real risk of snakes and crocodiles.
There was this woman we met who had lost everything. Her home was a wreck, but she was determined to do something to help. She took the wooden walls of her house and built a makeshift raft to transport the children on dry land. She did anything she could.
getting around: a constant challenge
Traveling in this region of South Sudan is a challenge, even under the best conditions. It is an isolated and inaccessible region, with few roads to speak of. Even though we had a few days without rain, there is no indication that flood water is decreasing. Water continues to arrive from Ethiopia along the Sobat River.
Even when water finally retreats, people here will still face serious challenges: they will need new shelter and, with agriculture destroyed and their livestock destroyed, malnutrition will be a real and permanent risk.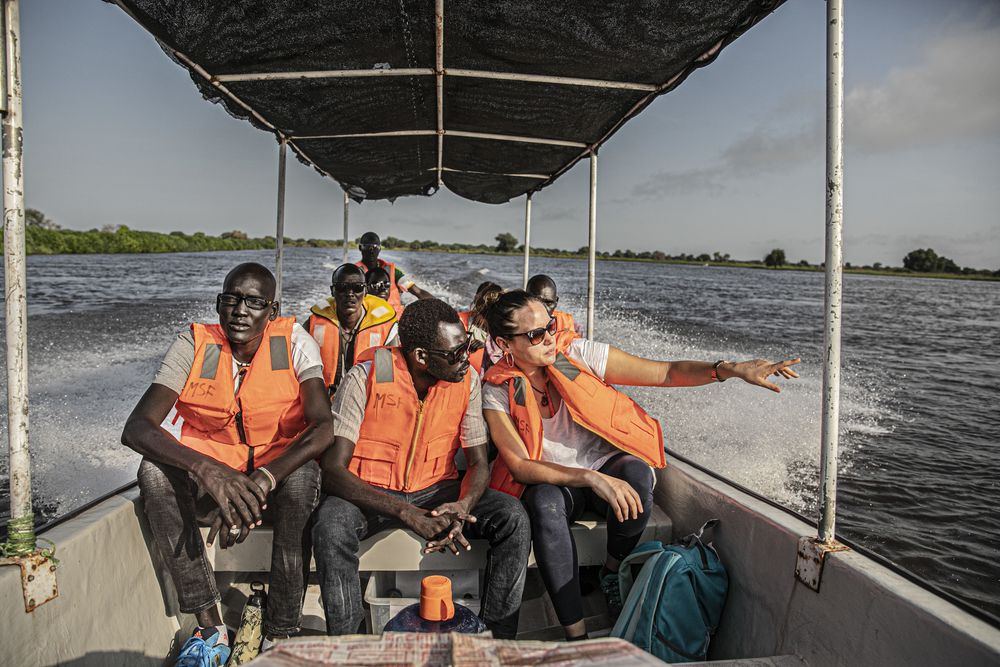 It is heartbreaking to think of the years of conflict and civil war that these people have already gone through. And now, they suffer even more. It is hard not to be moved by it. Sometimes, when I get off the boat and go back to my tent, where it is dry and where I have food, I wonder if there is more that I could do. How can we reach more people? What can we do to help? I know the rest of the team feels the same.
That motivates us too. I have been with MSF for many years now, but I do not get tired of work. I am always grateful to be doing what I do. It's because I know the impact of MSF. Even when the floods end, I know that we will always be there to provide vital assistance wherever possible. "